By Kurt Kaeser on 2019-10-22 in News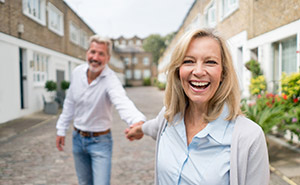 Kaeser & Blair Has the Small Business Opportunities You've Been Searching For
Finding small business opportunities can be very simple, however, finding one that is right for you is an entirely different story. Being the entrepreneur type, at this point in your life, you are likely well-versed in unfavorable small business opportunities. Whether they require selling undesirable products, working for a company with a bad reputation, a profit potential that doesn't meet your needs, long hours, the list goes on.
There are many reasons to doubt the idea of becoming a business owner, but with your motivation and our expertise, we're confident that our small business opportunities can develop into your dream job. Here's how:
Kaeser & Blair provides the greatest profit potential in the industry.
Kaeser & Blair's reputation is the strongest in the industry.
125 years of reliability and integrity.
Family owned and operated.
Industry leader - K&B has the largest group of independent businesses.
Ranked in the top 1% of Industry Distributorships.
Community leader with many awards and recognitions.
No binding contracts or strict schedules to inconvenience you.
Why wait? If these are the qualities you're seeking, purchase our Standard Business Owner Package for $85, which will be refunded after your first $1,500 in sales, and get started today!
Still second guessing it? That's okay, too! Order our FREE TRIAL LAUNCH PACKAGE and let us prove to you that Kaeser & Blair stands out among other small business opportunities.