By Kurt Kaeser on 2017-01-24 in News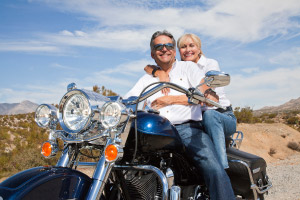 If you've reached the age where you're almost ready to retire, then you could benefit from part time work. Retirement is a rewarding step, but it comes with having to know your budget. Part time work allows empty nesters and retirees the opportunity to have some extra income to become even more financially independent.
At Kaeser & Blair, we offer a part time work opportunity selling promotional products from your home. We have the strongest reputation in the promotional products industry and our stable history since 1894 comes with more than a century's worth of reliability and integrity. That isn't all though—Kaeser & Blair has many distinctive benefits that help people get closer to gaining financial independence. By taking advantage of Kaeser & Blair's part time work opportunity and becoming a business owner you would find generous earning potential in a flexible position—with no inventory to buy or maintain!
Many of our business owners see selling promotional products as only part time work and that's fine. Kaeser & Blair allows their business owners to set their own schedule, so they can work as much or as little as they'd like. If you want to do some part time work after you're done working a full day at your other job, then you can. You could even do some part time work selling promotional products if you're traveling and enjoying your retirement. Since there are no contracts or binding agreements you can run the business the way you want to.
Selling promotional products while traveling may seem like a ridiculous and difficult process at first, but it's totally possible. Your part time work would just consist of placing the order of your sale and then Kaeser & Blair would send it to your customer. It's just as easy as buying something online from Amazon or QVC. Even if you aren't traveling it's still a great benefit, because you won't ever have to buy or maintain inventory. Don't worry about promotional products taking up space in the garage next to your car or motorcycle.
Our business owners receive more than just the freedom to work from home or while traveling, though. They also gain the potential to receive generous earnings. Average profits are 20% of the selling price. Average orders are close to $785. Some people even earn $100,000 or more every year. Business owners interested in part time work make an annual amount of $7,000 to $20,000. If you were ever interested in moving from part time work to full time you could make an annual amount of $60,000 to $185,000.
Interested in this part time work opportunity? It's easy to get started. $85 can get you our Standard Business Owner Package. The package contains many tools to help you get started. In fact, once you reach $1,500 in sales you get a full refund of your $85. Also included in the package is our Best Buys Catalog, which more than 90% of our most successful business owners who participate in the part time work use to sell promotional products. Now if you realize the opportunity isn't for you, you can send us the starter kit back within 30 days to receive a full refund of your $85. It truly is a risk-free opportunity for people who are looking for part time work that can be done on their own terms.
Get started today by clicking here!