By Kurt Kaeser on 2017-05-02 in News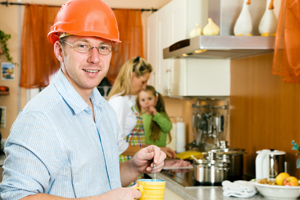 Everyone has encountered a promotional product. Maybe you have a pen with a bank's logo on it or maybe you use a water bottle with your local gym's logo on it. No matter what it is, it's probably useful and worth keeping around. That's why so many companies (big and small) choose to advertise through promotional products and why so many people are pursuing promotional products careers.
Promotional products careers make up a $21.5 billion industry that is only expected to grow. Partnering with a company that offers promotional products careers is a quick way to ensure you take advantage of the growing industry, but don't just choose any company. Make sure you partner with a leader in the Promotional Products Industry. Make sure you partner with Kaeser & Blair.
With a stable history since 1894, Kaeser & Blair has the strongest reputation in the industry. Our promotional products careers are perfect for anyone who needs a way to make extra money without it interfering into any strict schedules. Whether you are a young woman trying to build professional experience or a hardworking father hoping to make extra money outside of his construction job, Kaeser & Blair's promotional products careers are designed for you.
You may be wondering how we've made this possible and it's simple—we put you in charge. That's right. When you join Kaeser & Blair, we'll make you a business owner. And since we don't make you sign any binding contracts, you also get to be your own boss. You'd get to run the business the way you want to, whenever you want to. This is why our promotional products careers are so flexible. Thanks to Kaeser & Blair's promotional products careers you don't have to work another job that is unrealistic about the things going on in your personal life ever again.
Our promotional products careers are flexible enough to take on as a second job, but are they really worth it? The answer: Absolutely. Kaeser & Blair offers generous earning potential to all of its business owners regardless of whether or not they work full-time or part-time. In fact, average profits are 20% of the selling price and average orders are close to $785. There are even some people who chose one of Kaeser & Blair's promotional products careers that earn up to $100,000 or more every year.
Most people who pursue promotional products careers part-time potentially earn up to $7,000 to $20,000 yearly. Other people who choose to pursue promotional products careers full-time potentially earn an annual amount of $60,000 to $185,000. Obviously, the more time you put into our promotional products careers the more money you'll make. And since you are your own boss, the choice to how much money you can make is entirely up to you. You'll definitely be able to pay off bills and live the lifestyle you're used to through our promotional products business.
It's easy to join Kaeser & Blair too. In fact, to become a business owner you just have to pay a minimal start-up cost of $85. With that $85, you'll receive our Standard Business Owner Package where you'll find all the necessary tools to start our promotional products careers including our Best Buys Catalog. More than 90% of our most successful business owners use this catalog and more than $100,000 in promotional products is sold from it everyday. It's a must if you want to have one of the most successful promotional products careers. And don't forget, once you reach $1,500 in sales you get a full refund of your start-up cost.
So what are you waiting for? Kaeser & Blair's promotional products careers are a pragmatic way to increase your family's income. Request our FREE TRIAL LAUNCH PACKAGE today!
Want to skip the trial and move straight to the Standard Business Owner Package? Order it here.