By Kurt Kaeser on 2017-06-13 in News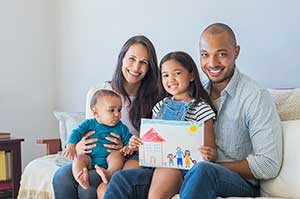 Kaeser & Blair's Part Time Work From Home Can Help Take You Where You Want To Go
Maybe you recently graduated college and you're looking for a job. Maybe you've been working at the same boring job for a few years and you want to give your life a new spark. Either way, Kaeser & Blair Promotional Products can help. In fact, our part time work from home opportunity is great for anyone who wants to add a sense of luxury to his or her lives.
Just think of it – by doing part time work from home there would be no early morning commute, no pesky bosses, and quite possibly, no need to change out of pajamas. Through Kaeser & Blair, you can run your own business in a way that works with your unique lifestyle.
As a Kaeser & Blair Business Owner, your job would be to sell promotional products. You can sell promotional products as a part time work from home opportunity or you can even sell them while you enjoy upscale travel. Obviously, the more you work the more you'll earn. So if you wanted, you could really transform this part time work from home opportunity into a career.
That's right – Kaeser & Blair's Business Owner Program could easily be a great career move. Not only would the title "Business Owner" look good on your resume, but also testing the water with the part time work from home opportunity can really show you how lucrative selling promotional products full time could be.
To give you some perspective on how lucrative part time work from home through Kaeser & Blair can be, you should think of it this way:
Average profits are 20% of the selling price and average orders are close to $785. If you did part time work from home then you could still potentially make up to $20,000. However, you should also consider how some business owners have even earned up to $100,000 or more every year because they've chosen to work full time. Basically, the earning potential is beyond compare at Kaeser & Blair and it brings the perfect opportunity for someone looking to build a strong financial future.
Interested in getting started? All it takes is a small investment of $85 to receive our Standard Business Owner Package – a starter kit filled with all of the tools for your success. The $85 dollars is a one-time cost, which we refund to you after you reach your first $1,500 in sales. And along with all the tools, you'll be granted with the freedom and flexibility of running your own business without having to worry about buying any inventory or storing it in your home.
You can jumpstart your career today by ordering the Standard Business Owner Package here. If you're still not sure if Kaeser & Blair's part time work from home is right for you, then you can try it for FREE by requesting our Free Trial Launch Package now!