By Kurt Kaeser on 2017-07-18 in News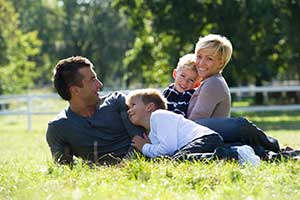 Make An Honest Living Through Small Business Opportunities From Kaeser & Blair Promotional Products
Small business opportunities can sometimes make a big difference in how you live your life. Through Kaeser & Blair's Business Owner Program, it could impact whether or not you improve your home or go on a family vacation without racking up more credit card debt.
Kaeser & Blair's small business opportunities are great for building a solid foundation for you and your family because they offer you the chance to run a business with generous earning potential. In fact, part-time business owners can make an annual amount of $20,000 just from selling promotional products. Full-time business owners can make an annual amount of $185,000. Kaeser & Blair is truly one of the most lucrative small business opportunities out there.
You may be thinking becoming a Kaeser & Blair business owner is unrealistic because you already have a full-time job in something else. Well, think again. No matter if you work in construction or in an office, Kaeser & Blair works around your schedule and your needs. How? By putting you in charge.
Through Kaeser & Blair's small business opportunities, you aren't just a business owner. You're also your own boss. This means you can set your own schedule and work whenever you have the time. And by "work" we mean you're only responsible for making sales. Kaeser & Blair takes care of money collection and shipping the products to your customers, so your responsibility of being a business owner is focused solely on achieving success through sales. Small business opportunities don't get any more pragmatic than the one through Kaeser & Blair.
If you're interested in one of the best small business opportunities around, then get started by requesting Kaeser & Blair's FREE TRIAL LAUNCH PACKAGE. With it, we invite you to compare us to other small business opportunities. We're confident you'll find there is no one else who can match up to what we offer.
Do you want to skip the trial and jump right into one of our small business opportunities? For a one-time, minimal start-up cost of $85, you can receive our Standard Business Owner Package. This package equips you with all the tools you need to become a successful business owner, including a Best Buys Catalog, which more than 90% of our most successful business owners use to sell promotional products. Once you make your first $1,500 in sales, we'll refund the $85 dollars back to you. You can also receive a refund if you return the package within 30 days.
So not only is Kaeser & Blair one of the most flexible and lucrative small business opportunities, it's also free of any risk. It truly is one of the most realistic ways to make extra money.
Are you ready to get started? Order a Standard Business Owner Package here or request the FREE TRIAL LAUNCH PACKAGE here.