By Kurt Kaeser on 2017-08-01 in News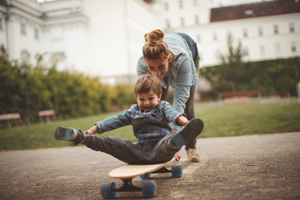 Give Your Family A Financial Push Through Kaeser & Blair's Jobs For Stay At Home Moms
Since having children have you put your career on pause? No doubt you've worked hard to get where you are now, but to save on childcare you may have decided to stay home and watch over the kids. Wouldn't it be great if there were jobs for stay at home moms so you could still add to your household income and put your education to good use?
Thankfully, Kaeser and Blair Promotional Products offers jobs for stay at home moms just like you. In fact, at Kaeser & Blair, we have some of the best jobs for stay at home moms around. Our business owner program provides people the chance to own their own business, sell promotional products, and run it completely the way they want to.
The first benefit you'd find from running your own business is flexibility. No business should ever claim they offer jobs for stay at home moms if they don't also offer complete flexibility. Since Kaeser & Blair doesn't ask you to sign any binding contracts or restrictive agreements, you are capable of fitting your work schedule to your personal, or "Mom," schedule. The only person telling you when to work is you.
With Kaeser & Blair's flexibility also comes our business owner program's generous earning potential. These two benefits go hand-in-hand with our jobs for stay at home moms because the more you work, then the more you'll earn. And with gross margins up to 65%, you can earn at one of the highest gross margins in the industry.
As a stay at home mom, you may only be capable of working part time with us and that's fine. Like we said earlier, you're in complete control of your schedule, plus our part-time business owners still see a lucrative outcome from their efforts. In fact, you could see annual earnings between $7,000 and $20,000 depending on how much time and effort they put into selling promotional products.
When your kids are a little more grown and you're capable of focusing on your career again, then you could consider going full-time with your promotional products business. Full-time Kaeser & Blair business owners can see annual earnings between $60,000 and $185,000, which is proof that you can keep your career on track while being a stay at home mom by joining Kaeser & Blair.
Interested in starting one of the best jobs for stay at home moms? It only costs $85 to receive the tools you need to sell promotional products through our Standard Business Owner Package. Included with the starter kit comes our Business Owner Reference Manual, which guides your way to success.
If you'd rather try out our jobs for stay at home moms before paying the minimal startup cost, then you can just request our FREE TRIAL LAUNCH PACKAGE today. We encourage you to compare the Kaeser & Blair Business Owner Program to other jobs for stay at home moms. We're confident you won't find anything else more flexible or profitable in the industry.
Order your FREE TRIAL LAUNCH PACKAGE here.