By Kurt Kaeser on 2017-09-12 in News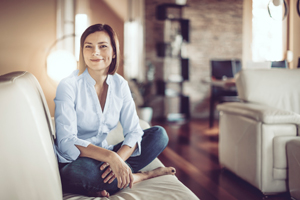 Small Business Ideas From A Reputable Company
Founded in 1894, Kaeser & Blair is the name the Promotional Products Industry trusts. Plus, with an A+ rating from the Better Business Bureau and the highest possible credit rating, Kaeser & Blair has the strongest reputation in the industry. And now, Kaeser & Blair is offering its small business ideas to those who are motivated in building a strong financial future.
What kind of small business ideas?
Kaeser & Blair offers Standard and Premium Business Owner Packages to those who want to embrace their entrepreneurial spirit and sell promotional products from the comfort of their own home.
Jumpstart your career by investing a minimal start-up cost of $85 and receive the Standard Business Owner Package. In it, you'll receive immediate access to online training assets, a large assortment of product samples and numerous supplier and manufacturer catalogs - including our very own Best Buys Catalog.
Those who choose to become a Premium Business Owner invest only $299 and receive all the things listed above plus more! In fact, for the additional cost, you could get a personalized website, 1,000 custom business cards, 49 more Best Buys Catalogs, and 100 Javelina Tropical Pens promoting your very own business.
Both small business ideas are designed to help you. In fact, both packages are equipped with a Business Owner Reference Manual to teach you how to use your tools and guide you to success. But what else can these small business ideas provide that others simply can't?
Freedom
Through Kaeser & Blair, you get to become your own boss and run the business like you've always wanted. Set a schedule that revolves around the unique experiences of your life.
Generous Earning Potential
As a business owner, you are put in control of your earnings because the more you work, the more sales you'll make, and then the more profits you'll earn. In fact, with profit margins up to 65%, you'll quickly start making enough money to afford the luxury items you've been wanting - just remember to stay motivated!
Support
In addition to the tools you receive, our small business ideas are supported by a skilled, experienced, and dedicated staff to assist you with product information and orders. Additionally, Kaeser & Blair makes your job simpler by taking care of money collection and shipping products. With our small business ideas, you only need to focus on making sales.
So what do you say - are you ready to start one of our small business ideas? Order either starter package here. And don't worry - ordering a starter kit doesn't lock you into any binding contracts. If you decide you don't like selling promotional products, then you can return the kit within 30 days for a refund. This makes Kaeser & Blair small business ideas risk-free.
Still not sure? We invite you to compare us to other small business ideas. We're so confident that you won't find another opportunity like us that we'll even provide you with a Free Trial Launch Package.
Order a Free Trial Launch Package today!