By Kurt Kaeser on 2017-09-19 in News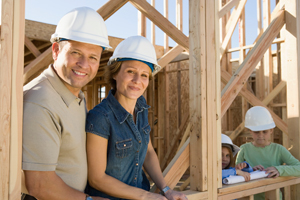 Be Your Own Boss And Enjoy Kaeser & Blair's Flexible Work
Warehouse, factory, and construction positions can require a strict working schedule so what should you do when you need to make extra money?
Well, have you have ever considered starting a direct sales business? At Kaeser & Blair Promotional Products, we can help you setup a business that provides flexible work in more ways than just one.
Through Kaeser & Blair's Business Owner Program, anyone can become an entrepreneur. All it takes is a small $85 investment to receive a Standard Business Owner Package. This starter kit comes with everything you'll need to find success and it only requires a minimal startup cost. Plus, the $85 is refundable! Once you reach your first $1,500 in sales, we'll give it back to you. We will even send back the start-up cost if you decide within 30 days that you don't like being your own boss.
But let's be honest - who wouldn't want to be their own boss?!
Part of the reason the opportunity with Kaeser & Blair can be considered flexible work is because we put you in charge. As a business owner in the promotional products industry, your job would simply be to sell promotional products however and whenever you choose. That's right- we said "however" and "whenever."
Kaeser & Blair doesn't make its business owners sign any binding contracts or make any restrictive agreements. Instead, we provide freedom to make the business your own. Our opportunity is flexible work because it bends around you. This means you get to set your own schedule to sell promotional products whenever you choose.
Now as far as the "where" or "how" you'll run your business is also quite simple. Since selling promotional products doesn't require the need for a storefront and since Kaeser & Blair won't ask you to buy or store any inventory , you can run the business from the comfort of your home or at a coffee shop.
In fact, another way our flexible work bends around you is by helping you do the work. What we mean by this is we offer support after each sale you make. Once you submit a Sales Order, Kaeser & Blair processes the order, coordinates and pays vendors, issues invoices, collects money, and pays you. In fact, we pay you in advance upon order entry - faster than anyone in the industry.
We'll also pay you a generous earning potential of up to 65% of gross margins - one of the highest in the industry. This earning potential is the reason why some of our part-time business owners make an annual amount of $20,000 and why some full-time business owners make an annual amount of $185,000. How much you make through our flexible work is truly dependent on how hard you work to make sales.
So are you ready to start making extra money in an extremely pragmatic way? Join our flexible work opportunity by ordering our Standard Business Owner Package here.
Still need some time to think about it? Request our FREE TRIAL LAUNCH PACKAGE and compare Kaeser & Blair to any other opportunity to make extra money. We're confident no one will compare to us!
Request your FREE TRIAL LAUNCH PACKAGE today!