By Kurt Kaeser on 2017-11-07 in News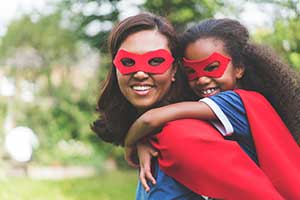 Sell Promotional Products and Earn Extra Money with K&B's Work From Home Jobs For Moms
Are you a stay-at-home mom? If you are, then you probably have what it takes to also become a business owner. How? Well, through Kaeser & Blair's work from home jobs for moms.
Kaeser & Blair Promotional Products currently has a Business Owner Program built for hardworking people who have a drive to make money. If you are a stay-at-home mom who is looking to increase their household income then we already know you would be a great fit. Plus, the opportunity is unlike other jobs because it really is something a stay-at-mom can do regardless of her busy schedule.
Our work from home jobs for moms are possible because we offer complete flexibility. As a business owner, you will have total control over your schedule and when you sell promotional products. It's your chance to be more than just your kids' boss – you'll be your own boss.
Flexibility through our work from home jobs for moms also means comfort. Obviously, you have the option to sell promotional products from home which already sounds more comforting than an office job that requires office attire. However, the opportunity becomes more comfortable when you realize Kaeser & Blair is unlike other work from home jobs for moms in that it doesn't require you to buy or maintain any inventory. You don't have spend any hard earned money to store promotional products in your home.
And speaking of "hard earned money," you may be wondering how much you can expect to earn with Kaeser & Blair… The answer? It's up to you.
That's right – your earnings are based off how much you sell. Naturally, the more you work, the more you'll sell. Since profits margins can reach 65%, you'll quickly start making money with our work from home jobs for moms. To put it into perspective, some business owners who work part-time make as much as $20,000 per year and some who work full-time make as much as $185,000 per year. It's a great financial opportunity compared to other work from home jobs for moms.
If you're interested, then it only requires a minimal startup cost of $85 to get started. Once we receive this amount, we'll send you our Standard Business Owner Package. This package will include a large assortment of product samples, catalogs, and immediate access to our online training assets. Basically, it'll help you become a successful promotional products business owner!
You can also try it out before making any commitments through our FREE TRIAL LAUNCH PROGRAM. Request a trial kit today to see why Kaeser & Blair has the best work from home jobs for moms!