By Kurt Kaeser on 2018-03-14 in News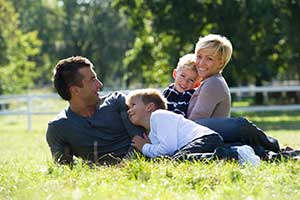 These days, many Americans dream of owning their own business. If you have the goal of starting a business, the amount of upfront investment required can seem intimidating. Luckily, with Kaeser & Blair promotional products, you can have the freedom to own your own small business with an incredibly low initial investment rate. K&B can help you increase your family's financial security and live a more comfortable lifestyle without all the headache.
While many small business ideas require a large time commitment, or an expensive office to run the operation, becoming a promotional products business owner with Kaeser & Blair does not. K&B business owners determine when and where they work, and set their own schedule to accommodate to their busy lifestyles. When you join Kaeser & Blair, you're given full control of your own business with the ability to start selling promotional products the way you want, without any binding contracts. In other words, you are your own boss and can work when it's most convenient for you, whether that be part-time or full-time.
Getting started is incredibly easy as well as risk free. Kaeser & Blair offers two impressive business owner packages – starting at only $85 – each of which contains all the materials necessary to get your promotional products business started AND to successfully maintain it. Additionally, once you reach your first $1,500 in sales, that $85 is refunded to you!
Whether you simply want to earn some extra money or add essential income to the household revenue stream, the small business opportunity provided by Kaeser & Blair is superior, in all aspects. Get started running your own small business, at your convenience, by requesting a Free Trial Launch Package today!