By Kurt Kaeser on 2018-03-27 in News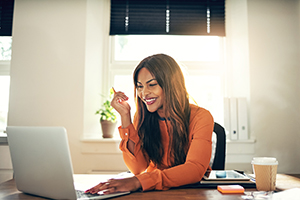 If your teenagers have finally reached the age where you can start to shift some of your focus on improving your family's financial well-being, you might have already thought about exploring home based business opportunities. At Kaeser & Blair, we offer the opportunity to make extra money for you to strengthen your family's financial security.
We specialize in promotional products, which recently hit $21.5 billion in sales and is only expected to continue growing, which provides countless possibilities for one of the most profitable home based business opportunities. Our business owners average a 20% profit from their sales, and have an average order size of $785, which means you can expect great profits that make it easy for you to purchase a new life insurance plan or pay off a home equity line of credit—whatever suits your needs.
Home Based Business Opportunities are not uncommon nowadays, but Kaeser & Blair offers simplicity that is incomparable. Our Standard Business Owner Package is only $85, and includes everything you need to get started selling our promotional products, as well as all the training you'll need to succeed. K&B sets you up to be successful in selling promotional items, your way. We handle everything on the back end so you don't have to worry about contacting suppliers or maintaining inventory. This means you can focus on selling and improving your family's financial well-being without sacrificing your freedom & flexibility.
Start by requesting our no-obligation Free Trial Launch Package today! Or, if you want to get started right away, consider our risk-free Standard Business Owner Package. If you decide that selling promotional products isn't for you, simply return the package within 30 days and receive a full refund. Order it here.