By Kurt Kaeser on 2018-04-10 in News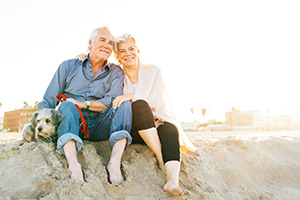 Work When You Have the Time with One of the Best Part Time Business Ideas
You are busy. You work full time. Your kids are running around the house and there's a flurry of activity as you try to get dinner ready. Your house is a mess and need repairs. You want to take a vacation this summer. Does any of this sound familiar?
Some extra income could go a long way to helping your family have the funds to make home improvements or even take that family trip you've been dreaming about for a couple years. But it's not easy to find a part time opportunity because your schedule prohibits it. It would be great to find part time business ideas that actually fit into your schedule.
Kaeser & Blair Promotional Products offers busy people the opportunity to work when it makes sense for you – after kids are in bed, while you're waiting to pick up the neighbors on carpool duty, whenever you happen to find a couple extra hours and who knows when that will be. You don't have to miss out on the things that are important to you or family time because you are working. Kaeser & Blair offers one of the few part time business ideas that allows you the freedom and flexibility to own your own business and allows you to control your schedule.
Many of the trendy part time business ideas available today have a minimum time commitment, or you have to host parties to make any substantial income. Not with Kaeser & Blair. With no minimum time commitments, you can work the hours best for you. Plus, you can choose where you work and whom you work with. And unlike those opportunities that come and go, Kaeser & Blair has been in business since 1894. It's a part time business idea that you can trust.
Kaeser & Blair offers business owners the best support for part time business ideas allowing you to focus all your time on sales while they take care of shipping, billing, collections, taxes, credit issues and product liability. The number of hours you work is completely up to you. But you will be able to focus all that time on your business and customers. And as soon as an order is placed, your commission will be direct deposited into your account within 24 hours. On average our part time business owners make $7,000 to $20,000 annually. And the more you work, the more you can earn. There is no limit to your earning potential.
As a business owner, you'll never have to worry about purchasing your own product inventory, keeping your startup cost of only $85 (which we will refund after your first $1,500 in sales) and virtually risk free. Order our Standard Business Owner Package to get started.
We also invite you to compare us to other part time business ideas by requesting our FREE TRIAL LAUNCH PACKAGE. We're confident you will see how Kaeser & Blair can help you provide more stability for your family!