By Kurt Kaeser on 2018-04-17 in News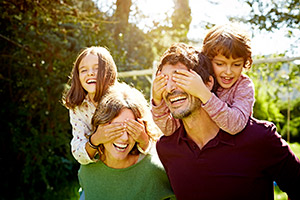 Kaeser & Blair Offers a Profitable and Flexible Promotional Products Career
We live in a digital age. Kids learn how to use a touch screen before they speak in complete sentences. We buy groceries and take out home equity loans online. We keep up with our friends though social media and every once in a while, we might even discover a new product there. However, it's tough for any company to break through the clutter. Maybe that's why a promotional products career is still a profitable opportunity. Promotional products are still a way for brands and companies to leave their mark behind in a more permanent way than through a screen.
Kaeser & Blair is an industry leader for a promotional products career. But what exactly is a promotional product? You probably have a "junk drawer" somewhere in your house, and in it you might find a pen with a bank's name on it, a notepad from a conference you attended, a flash light you got when you had your car fixed. Promotional products are everywhere and for many businesses, they are an essential part of their marketing plan.
A promotional products career with Kaeser & Blair doesn't just make you a sales person, it makes you a business owner. You join a group of diverse professionals who are in complete control of their careers. Kaeser & Blair supports you when and how you need it allowing you the flexibility you desire in a promotional products career.
What makes Kaeser & Blair flexible?
A Kaeser & Blair promotional products career can be a lucrative path especially for our full time business owners. Average annual earnings are between $60,000 to $185,000 and there's no cap to what you can do. And earnings are paid quickly via direct deposit within 24 hours of placing an order.
There are many careers out there and many companies offering business opportunities to anyone willing to sell, but it's always risky to start something new. Kaeser & Blair is virtually risk free with a startup cost of only $85 for the Standard Business Owner Package. Plus you earn this small investment back after you reach your first $1,500 in sales. If you change your mind and a promotional products career is not for you, return the kit within 30 days for a full refund.
If you are thinking about a promotional products career, but you still aren't sure that Kaeser & Blair is the best option, you can always request our FREE TRIAL LAUNCH PACKAGE. You will get an idea of what we have to offer and be able to compare us to other companies offering a promotional products career.