By Kurt Kaeser on 2018-05-15 in News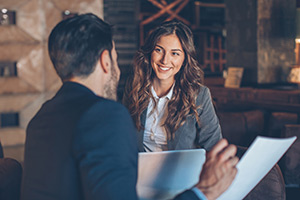 Kaeser & Blair's Direct Sales Companies are a Great Way to Strengthen your Family's Financial Security
As your children are growing older and your schedule is becoming more relaxed, you may be motivated to grow your finances in your spare time. Kaeser & Blair is one of the best direct sales companies offering you the opportunity to sell promotional products outside of a retail environment and make extra money.
Direct sales companies are no longer few and far between, so what makes Kaeser & Blair a leader among competitors? It's simple, our product desirability and industry growth, income potential and reliability; we offer the best in the business. If you take a look at the Kaeser & Blair promotional products as a direct sales company, you will agree.
The promotional products industry did over $21.5 billion in sales last year and that number is expected to continue growing larger. Promotional products are used by almost every business in advertising, making K&B's direct sales companies a great opportunity to ensure your financial security.
Does earning the highest profit as a business owner in the industry interest you? Being an owner with K&B, you can earn up to 65% of the gross profit margin and you can work as much as you want. Part-time business owners have the potential to earn up to $20,000 per year and full-time business owners can make up to $185,000. With one of the best direct sales companies, you can easily earn your goal amount.
Kaeser & Blair is a family-owned business that has been in operation since 1894, with over 100 years of experience as one of the best direct sales companies. In this time, we have developed reliability and integrity; we currently have the largest group of independent businesses and are known as an industry leader.
Another significant benefit of joining K&B's direct sales companies is, as a business owner, you will be granted the opportunity to stay in control. Kaeser & Blair does not require you to sign any binding contracts, expects no ownerships of accounts and has no restrictions on sales, allowing you to truly be your own boss. As mentioned, you can spend as much time as you please, choosing your own hours as well as place of work. This allows you to continue working your day job if you choose and use Kaeser & Blair as a second income to strengthen your family's financial well-being.
If becoming a part of one of the best direct sales companies interests you, you have a few options in terms of getting started. You can try it out by requesting a FREE TRIAL LAUNCH PACKAGE. Or If you want to skip this step, you can purchase the Standard Business Owner Program for only $85, and start creating the life you've envisioned, today.