By Kurt Kaeser on 2018-07-17 in News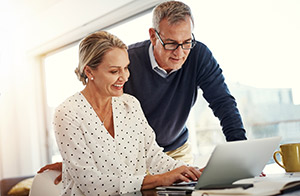 Kaeser & Blair provides the opportunity to start selling promotional products to strengthen financial security
If your kids are getting older and your schedule is opening up, you may have already started thinking of the best ways to spend your extra time. Wouldn't it be nice if there was an easy, flexible way to spend your free time while earning a profit? Fortunately, with Kaeser & Blair, there is.
K&B Promotional Products allow individuals to become business owners with the sole responsibility of selling promotional products. Getting started is as simple as ordering our Standard Business Owner Package for only $85. Once you've received that, you can review our online training programs and catalogs and immediately start selling promotional products. During the time you devote to selling promotional products, you'll simply make the sale, place the order and receive your profits—no need to worry about buying and storing inventory.
Unlike other companies that provide the opportunity to start selling promotional products, Kaeser & Blair does not require you to sign any binding contracts or share your client lists. This allows you to run your business the way you want; you can be your own boss.
A great benefit to being your own boss is creating your own schedule. You can work either part-time or full-time, at any time of day. If you think you can make a sale in between work and your dinner party, you are able to do so. Selling promotional products does not have to fill all of your time. Kaeser & Blair allows you to work when it's convenient for you.
We specialize in promotional products, which recently hit $21.5 billion in sales and is only expected to keep growing. Because of this, you can expect great profits selling promotional products. Our business owners average a 20% profit from their sales and have an average order size of $785. This is a great opportunity if you're looking to earn money quickly to buy a new car, help pay for your child's college or to save for retirement.
So, if you're looking for a simple, profitable and flexible opportunity, look no further. Start by requesting our FREE TRIAL LAUNCH PACKAGE today! Or, if you're ready to get started, purchase our Standard Business Owner Package. If you decide that selling promotional products isn't right for you, simply return the package within 30 days for a full refund.