By Kurt Kaeser on 2018-09-05 in News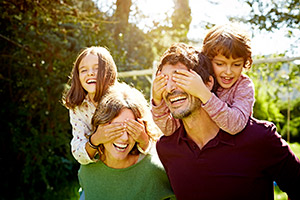 Enjoy the Freedom you Desire with a Promotional Products Career with Kaeser & Blair.
Are you tired of working in an office, feeling tethered to a desk and longing for the freedom to travel while still being financially stable? Or perhaps you're already enjoying a traveling lifestyle, but are thinking about boosting your retirement savings. No matter what stage you're at in your life, beginning a promotional products career with Kaeser & Blair is guaranteed to improve your financial standing to get you to the place you want to be.
Kaeser & Blair is one of the industry leaders for a promotional products career. We're all familiar with promotional products – pens, stress balls and notepads all printed with a company's logo can be found almost anywhere. For many companies, these products are an integral part of their marketing campaign. However, in order to get those products to the companies, someone has to sell them.
Kaeser & Blair has been in the promotional products industry since 1894, giving them over 100 years in quality experience. They take care of shipping, billing, collections, taxes, credit issues and liability. This means that your sole responsibility is selling to your clients, nothing more. Your promotional products career doesn't come with any strings attached or hidden fees; we are completely transparent with those who choose to make their career with us.
Not only does beginning a promotional products career with Kaeser & Blair make you a salesperson, it makes you a business owner. You will be in complete control of your business: when, where and how often you work. We don't put any restrictions on how you do business. Every aspect of your business is yours and only yours, guaranteed.
Beginning a promotional products career with Kaeser & Blair is easy: simply purchase the Standard Business Owner Package for a mere $85 and begin selling immediately. You can choose to sell products part-time and keep your current job, or make your promotional products career your full-time job. Our part-time business owners make up to $20,000 per year, and our full-time business owners make up to $185,000 per year. Once you hit $1,500 in sales, your $85 is refunded back to you. If you decide within the first 30 days that a promotional products career isn't for you, you are able to return the kit for a full refund.
If you're still not convinced that you want to begin your promotional products career, request our FREE TRIAL LAUNCH PACKAGE. It's a risk-free way to learn more about what we have to offer. Whether you're nearing retirement or want some extra money to travel, get the financial security you need by becoming a business owner with Kaeser & Blair today!