By Kurt Kaeser on 2018-11-20 in News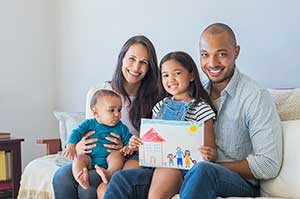 Kaeser & Blair's Part Time Work From Home Gives You Time With Your Family And More Money In Your Pocket
Providing for your family can be difficult in today's economy. It seems like to keep up with all of the necessary bills as well as give your kids the best life they can have, you need to spend more and more hours away from them at work. However, this does not have to be the case. With Kaeser & Blair's part time work from home, you can make extra money while not missing out on family time.
What is Kaeser & Blair? In short, it is a promotional products distribution company that employs people through direct sales. When someone signs up with Kaeser & Blair, they automatically become their own business owner with complete control over their new business. This means no unnecessarily-long hours at the office doing tedious, boring work. Instead, you could be home making memories with your family. With part time work from home, you'll be able to able to help pay the bills while being surrounded by the people you love most.
Kaeser & Blair business owners make their money from direct sales. You most likely know someone who participates in direct sales companies, but so often we hear negative things about direct sales companies. You may have even been invited to a party or two you dreaded but felt obligated to go to because your friend was throwing it. Many companies have monthly or even weekly quotas their salespeople have to make in order to remain in good standing with the company. There are even companies that penalize their salespeople if someone ranked below them outsells them in any given month. We guarantee that if you decide on part time work from home with Kaeser & Blair, you won't have to sign any contracts riddled with stipulations and penalties. And you won't have to host parties your friends really don't want to attend. You'll be the owner of your own business, completely in control of when, where, and how often you work.
How much money will you make with K&B's part time work from home? The amount of money you make is directly proportionate to how much you work. Part time business owners usually make anywhere from $7,000 - $20,000 per year. That's $7,000 - $20,000 going towards car payments, the mortgage, or even a well-deserved vacation. Should you decide that you want to change from part time work from home to a full time promotional products salesperson, you could make up to $180,000 per year! However, the earnings don't have to stop there. With no cap on commission, the potential profits are limitless!
Are you interested in becoming a business owner with part time work from home? Order the Standard Business Owner Package for a one-time low fee of $85 and see just how much you could be making today! The Standard Business Owner Package comes with everything you need to start your own business laid out in an easy-to-understand format. You will get access to established relationships with thousands of manufacturers, preferential pricing on products, and a vast network of support. We take care of processing orders, paying vendors, issuing invoices, and (of course) paying you! All you have to worry about is selling.
Still not convinces that Kaeser & Blair's part time work from home is right for you? Order our FREE TRIAL LAUNCH PACKAGE and get started today!