By Kurt Kaeser on 2018-12-04 in News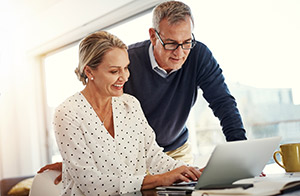 Earn Extra Money With Ease By Selling Promotional Products With Kaeser & Blair
Look around where you're sitting or standing. Most likely, there's some form of promotional product near you: a pen, a mug, or even a hat that has a company's logo printed on it. Have you ever wondered how companies get these products? They most certainly don't just appear out of thin air. With Kaeser & Blair, you could be selling promotional products to these companies and making some extra money while doing it.
Kaeser & Blair is a promotional products distribution company that wants to help people get on board with this fast-growing market. For over 100 years we have a long history of helping people reach their financial goals through the power of direct distribution. Selling promotional products may sound daunting at first, but with the proper tools and guidance, there's nothing but success in your future!
How does it all work? Once you sign up with Kaeser & Blair, you will be completely in charge of your own business. This means no unnecessarily long hours, no working from a tiny cubicle, and absolutely no one to answer to other than yourself. We don't make you sign any contracts detailing sales quotas or mandatory hours. When we say that you're completely in charge, we mean it. You could be selling promotional products on vacation, at home, or just about anywhere else!
The promotional products industry recently hit $21.5 billion in sales and is expected to continue rapidly growing in the coming years. Due to this growth, you can expect to earn great profits by selling promotional products to the businesses that want them. Our business owners usually average a 20% profit from their sales, and an average order is $785! We take care of everything from placing the order with vendors to administering invoices. The only thing you have to worry about is selling promotional products.
Becoming a Kaeser & Blair business owner is simple. Once you purchase either the Standard Business Owner Package ($85) or the Premium Business Owner Package ($299) you can immediately begin selling. Both packages come with everything you need to successfully run a business. This includes the Best Buys catalog, which details exactly which products sell best so you don't have to guess. Our part-time business owners have the potential to make up to $20,000 a year from selling promotional products, and full-time business owners have been known to reach as much as $180,000. This isn't the limit, though, because we don't cap your commission. There's no limit to how much you could earn by selling promotional products.
If you're still not sure that selling promotional products is for you, order our FREE TRIAL LAUNCH PACKAGE and see for yourself how much you could be earning by becoming a business owner with Kaeser & Blair today!