By Kurt Kaeser on 2019-04-09 in News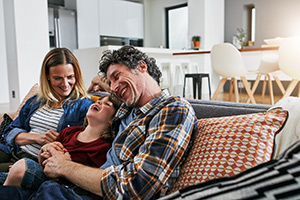 Kaeser & Blair's Small Business Opportunities Aren't Too Good To Be True
Small business opportunities are few and far between. You may have wanted to start your own small business many times before, but not known where to begin or who to turn to for help. Fortunately, Kaeser & Blair is here with many small business opportunities to help you reach your financial goals.
Kaeser & Blair is a family owned-and-operated promotional products distribution company. We help people become their own promotional products business owners through the K&B Business Owner Program. For over 100 years direct selling has been an important part of our business, and we're excited to share these small business opportunities with you. Our solid reputation with hundreds of vendors is well-respected, and you'll be associated with that reputation when you use the name Kaeser & Blair.
Have you ever stopped to look at how many promotional products you have around your house? Chances are, you probably have a couple pens, a few koozies, and some t-shirts all promoting different companies. Promotional products are an important part of a company's branding, and almost every business needs them at some point. This is where you come in! With our small business opportunities, you get the chance to sell promotional products to a wide variety of local businesses who use them.
Before you jump head first into small business opportunities, you probably have a few questions about the industry. The promotional products history recently hit an all-time high of $23.3 billion in sales and is expected to continue growing in the coming years. That means that you won't be investing time into an industry that's just going to decline in sales.
How much will you make as a Kaeser & Blair business owner? People who take advantage of our small business opportunities full-time can make up to $180,000 per year! Sound too good to be true? It's been done many times before, and you can do it, too! You can turn these small business opportunities into your part-time job as well and can expect to make anywhere from $7,000-$20,000 per year. How much you make directly depends on how much you work, and we don't impose a commission cap! With Kaeser & Blair, you can make as much money as you want.
If you're ready to jump right in, order the Standard Business Owner Package for a one-time low price of $85 and get started selling today! This package comes with everything you need to start a successful career, including access to online training materials and samples to take with you when you meet with potential clients. Not to mention once you make your first $1,500 in sales, you receive that &85 back. It's truly a risk-free opportunity!
Is there still something holding you back? That's okay, we've got something for you as well! Order the FREE TRIAL LAUNCH PACKAGE and learn why our small business opportunities are right for you.