By Kurt Kaeser on 2019-03-26 in News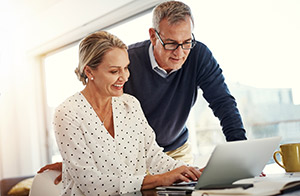 Make Selling Promotional Products Your New Career With Kaeser & Blair!
Have you ever looked at a promotional product and wondered where it came from? You may have promotional products at work or even your home, but they always just seem to appear without ever having a source. They have to come from somewhere, and you could be that "somewhere!" If you have ever been interested in starting a business from the comfort of your own home, selling promotional products with Kaeser & Blair may be the perfect fit for you.
Kaeser & Blair is a direct selling company that allows entrepreneurs to run their own businesses selling promotional products. Family owned-and-operated for over 100 years, we are committed to helping you succeed in your goals through proven business practices and sales tactics that have helped hundreds of business owners achieve their dreams. By becoming a business owner with Kaeser & Blair, you get access to solid relationships with vendors and a multitude of training materials to ensure you have success.
The promotional products industry is one of the fastest growing in the country. Recently it hit $23.3 billion in sales, and it's only expected to continue growing. Every business uses promotional products at some point, and you could be the one to sell them to the business owners who need them. Unlike other direct selling companies, we don't make you keep large inventories in your home. We don't make you focus on anything other than selling promotional products!
As a Kaeser & Blair business owner, you have the opportunity to make as much or as little as you want. If you choose to make selling promotional products your part-time job, you could make anywhere between $7,000-$20,000 per year while also easily working another full-time job. It also makes the perfect retirement job! If you decide that selling promotional products should be your full-time career, you could make up to $180,000 annually! However, we do not impose a commission cap on our business owners, so there's no limit to how much money you could make!
If you're ready to begin selling promotional products, you have two investment opportunities to choose from:
Standard Business Owner Package
At $85, this package comes with everything you need to begin selling promotional products. You receive an assortment of product samples to show to potential customers, the Best Buys catalog (containing all of our best-selling products), and access to our extensive online training. For such a minimal cost, you get everything you need to be a successful business owner!
Premium Business Owner Package
Priced at $299, this package is the perfect investment for anyone looking to make this their full-time career. Along with everything that comes in the Standard Business Owner Package, you also receive a personalized website and email address, 50 Best Buys catalogs, 1,000 custom business cards, and 100 Javelina pens with your personalized message printed on them. Even someone selling promotional products needs to market themselves!
If you still aren't sure about this great opportunity, order the FREE TRIAL LAUNCH PACKAGE and see how much you could be making today!