By Kurt Kaeser on 2019-05-21 in News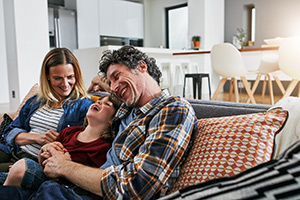 Ensure Your Financial Stability with Kaeser & Blair's Small Business Opportunities
There's no denying that financial stability is important, especially with a growing family. You may have looked into small business opportunities to find ways to make some extra money, but lots of jobs take valuable time away from your family. With Kaeser & Blair, you can have it all: financial stability and time with your family.
Kaeser & Blair is a promotional products distribution company founded in 1894. We have been helping people meet their financial goals through our small business opportunities for over 100 years. In that time, we have learned the ins-and-outs of the business and how to help our direct distributors become as successful as possible.
With our small business opportunities, we give you the freedom you need to run your business how you want. We don't force you to meet quotas or work long hours, and you don't sign any contracts. You are completely your own boss! You choose who you want to sell to and when you want to work. Our small business opportunities allow you to spend more time with your family and make a profit!
Not only do you have the freedom to do what you want, the earning potential is unlimited. Part-time business owners can make up to around $20,000 per year, and those who take advantage of our full-time small business opportunities can make as much as $180,000 per year! With no commission cap, you can make as much as you want.
To start earning money with our small business opportunities, order the Standard Business Owner Package and receive everything you need to get started. For the low cost of $85, you get access to established relationships with hundreds of vendors and a network of support to get you to where you want to be.
This offer is risk-free. If you decide that you aren't meant to be a direct distributor within the first 30 days, we'll refund you the $85. However, if you do decide to stay with it, we'll refund that $85 after you make your first $1,500 in sales. You can't lose!
If you're still not sure, order the FREE TRIAL LAUNCH PACKAGE to see how much you could be making with our small business opportunities. Don't miss out on another moment with your kids when you earn extra income with Kaeser & Blair.