Kaeser & Blair offers the best stay at home mom jobs available. There are hundreds of opportunities for jobs for stay at home moms, but with Kaeser & Blair's Business Owner Program, you have the ability to earn a generous profit while still being able to devote time and energy to your family first.
Read on to learn more about 5 reasons why stay at home parents are working from home and becoming their own bosses!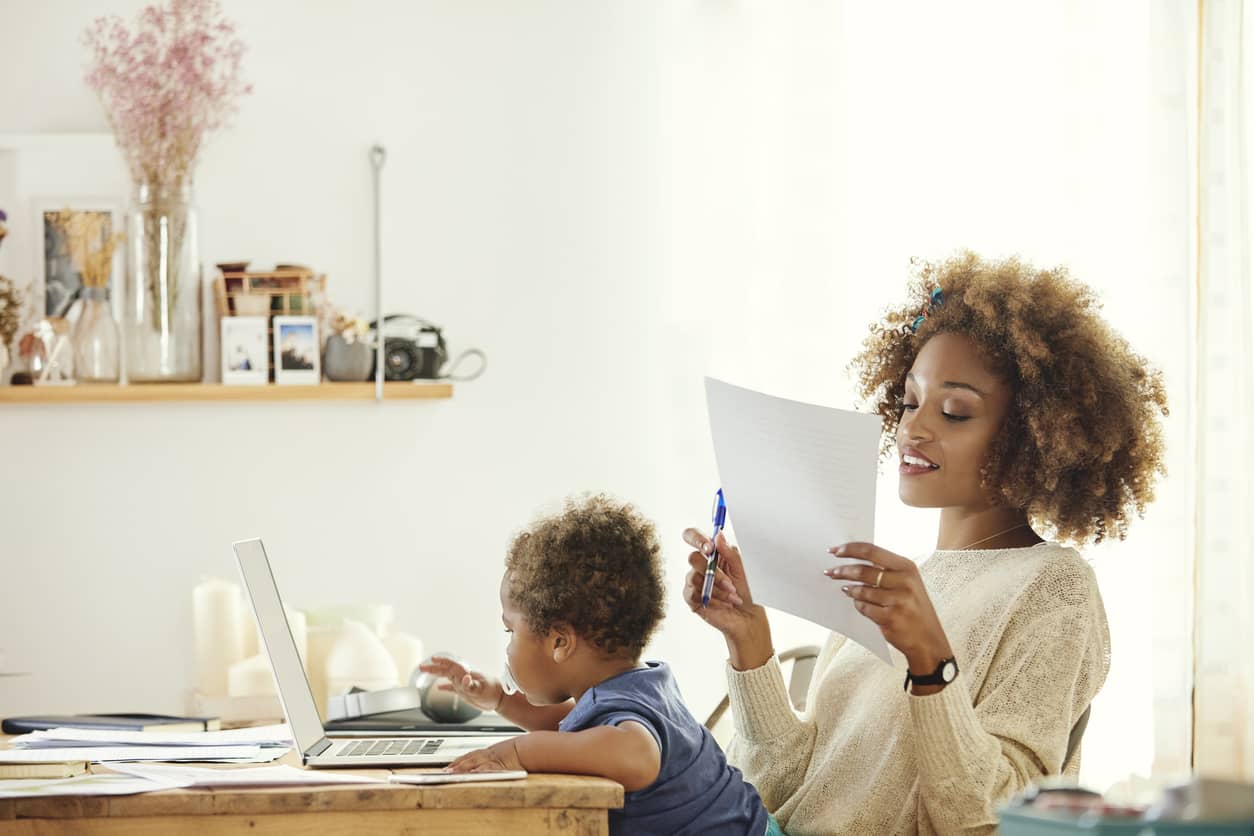 1. Generous Income Potential
Your schedule is already packed with the activities and responsibilities that come with being a parent. With limited time or part-time hours, you may not have time to do a conventional work from home job (such as freelance writing or virtual assisting). Therefore, how much can you really expect to make when working with Kaeser & Blair? Compared to other jobs in the direct sales or promotional products industries, your earning potential is unmatched with Kaeser & Blair.
Profits are earnings-based rather than hourly or salaried. In addition, by setting your own schedule and working when you have time, you're put in full control of your earnings. Many other stay at home jobs put a profit cap on the amount of money you can make, but Kaeser & Blair doesn't. Therefore this means the more time you work, the more profitable sales you'll make; the more you make, the more you'll earn.
For example, some Kaeser & Blair business owners who work our stay at home mom jobs about 20 hours per week have earned up to $20,000 annually. They were able to set their own schedules, working when and where they wanted. Others only work a few hours a week and are still able to make enough money to afford a family vacation or bolster their children's college fund. You are truly able to make money on your own terms with Kaeser & Blair.
With Kaeser & Blair, part-time business owners can make anywhere from $7,000-$20,000 per year and full-time business owners can make up to $185,000. You will be given the opportunity to up to 65% of the gross margins—one of the highest in the industry!
2. Flexibility
Many remote jobs require that you work a set number of hours per week. Even those that don't require a minimum, such as starting a blog or online tutoring, pay you only a fraction of what you're truly worth and take a long time to make serious money. This makes stay at home jobs for moms that truly caters to your lifestyle difficult to come by. 
At Kaeser & Blair, we don't impose a minimum number of work hours per week or month. Therefore, you're entirely in control of your schedule. As a stay at home parent, we know that your schedule changes on a whim. That's why your success is entirely in your hands when you work with Kaeser & Blair.
3. Simplicity
Jobs for stay at home moms don't have to be difficult, overly complicated, or time consuming. Kaeser & Blair makes the process of selling promotional products simple. We offer back office support unlike any other at-home business.
You don't have to take care of invoicing, inventory maintenance, or deliveries. Your only responsibilities are selling promotional products and inputting orders; it's that simple. We will also be here if you have any questions or need assistance as you go.
4. Reliability
Kaeser & Blair is a family-owned-and-operated promotional products distribution company with over 125 years of experience in the industry. During that time, we have secured solid relationships with thousands of suppliers and vendors. This has helped us to become the leader in the industry.
When you work with Kaeser & Blair, you get access to all of the suppliers and vendors that we have positive relationships with. That way, when you pitch local businesses or other potential clients, you can speak about the years of business with the top promotional suppliers in the industry.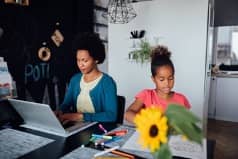 5. Success
Promotional products are everywhere. In fact, if you look around, you will probably see a promotional product or two around your home. A t-shirt, koozie, pen, lanyard, backpack: if it has a logo on it, it's a promotional product and our jobs for stay at home moms will allow you to sell it.
The demand for these products is high. The industry is worth over 24 billion dollars and over 50% of people keep and use their promotional products regularly. You'll be selling essential products to businesses who need them – not asking your friends and family to purchase things they don't really need.
When you become an authorized business owner with Kaeser & Blair, you own and operate your independent business, selling and placing orders for promotional products for your clients. There are no binding contracts, no sales minimums or quotas to meet, no inventory to keep, and we will never ask you for your client list.
With unmatched dealer support and a clear path to success, many find that they can grow their business from the comfort of their own home. To learn more about the opportunities Kaeser & Blair provides, check out how it works and how to get started!