About Us
Welcome to the family!
We're a rock-solid, family-owned-and-operated business that's been in continuous operation since 1894. We believe in people, and we treat everyone like family.
We've earned an unmatched reputation with suppliers, vendors, and competitors that we're proud of. Our honest, straight-forward and proven approach has helped thousands realize and achieve the career, earnings, and work/life balance they deserve.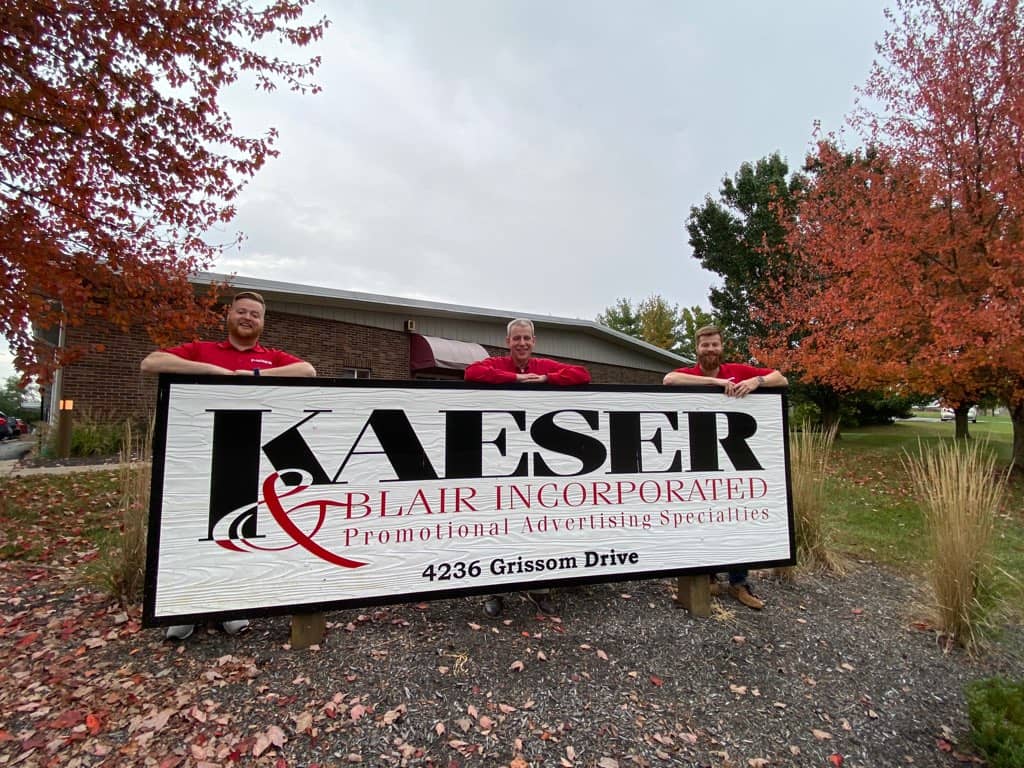 What Makes the Kaeser & Blair Business Owner Program Different?
Profits and Reputation Beyond Compare!
We provide the greatest profit potential in the promotional products industry.
Profit potential (link to earnings) up to 65% of gross margins—one of the highest in industry.
Profits paid in advance via direct deposit upon order entry—faster than anyone in the industry.
An established reputation that leverages a long list of suppliers who offer EQP pricing to yield higher profits for you.
Industry-leading cash bonuses, referral override profits, and incentives over $1,000,000 per year.
Travel reward trip to an exclusive resort for any business owner whose annual sales exceed $350,000.
Business ownership and equity—Kaeser & Blair does not retain any rights to your clients or individual business.
Industry-leading technology and unmatched business owner support—including back office and accounting operations.
More than 73% of our staff has over 10 years of experience helping Kaeser & Blair business owners.
No fees and no binding restrictive agreements.
We have the strongest reputation in the promotional products industry.
Stable history since 1894 with more than a century of reliability and integrity.
Rock-solid security with D&B 5A1 high credit rating and A+ Better Business Bureau accredited listing.
Industry leader with many ASI and PPAI awards – including Counselor Top 20 Distributor, ASI Power 50, PPAI Gold Web Award, Best Place to Work, Family Business of the Year, PPAI Lifetime Achievement recognition, and Marvin Spike Lifetime Achievement Award.
Community leader with many awards, including Cincinnati Top 100 Private Company.
Ranked in the top 1% of industry distributorships.
More independent promotional products business owners trust Kaeser & Blair with their business than any other distributor.