Working from Home with Kaeser & Blair
Have you ever wanted to work from home, but haven't found the right way to do it that offers both the flexibility you want and the income you need? Whether you're a stay-at-home parent, a retiree, looking for a new career, or just looking for some extra income, Kaeser & Blair gives you what you need in a work from home job.
What Is Kaeser & Blair?
Kaeser & Blair is a promotional products distribution company that has been helping people meet their business goals for over 100 years. Almost every business uses promotional products as part of their advertising – in fact, if you look around right now you'll probably find something with a company's logo printed on it.
These companies need someone to help them choose products and place orders, but sometimes don't know where to go. As a Kaeser & Blair business owner, you help people choose the products they need, place the orders, and you make money by doing so. It's that simple, and you get to work from home while you're at it.
Work Remotely on Your Schedule
As a work from home business owner, you have 100% control over when, where, and how often you work. If you want to keep Kaeser & Blair as a part-time job to help cover expenses or save up for something special, we guarantee you won't be pressed for time.
Owning your business can be done alongside another full-time job, or even going to school! Should you choose to make Kaeser & Blair your full-time job, you have the freedom to set your own hours and work from wherever you want.
Tips for Working from Home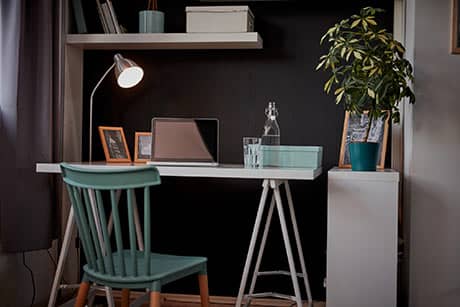 Set up a functional workspace.
You don't have to have a full home office, but having a designated workspace separate from the rest of your home is critical. Use that space for work only, not for other activities. This will help you get into the work mindset when working from home.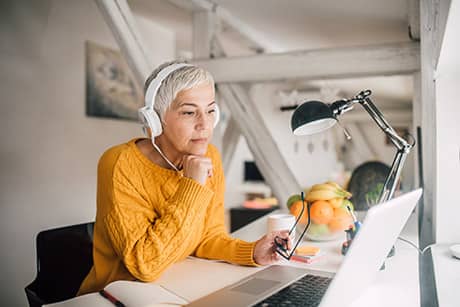 Minimize
distractions.
Try as best you can to minimize distractions. Find a quiet place in your home away from the hustle and bustle of everyday life. If you can't completely block out distractions, try putting in some headphones and playing some soft music. When your working space is clear, your mind is as well.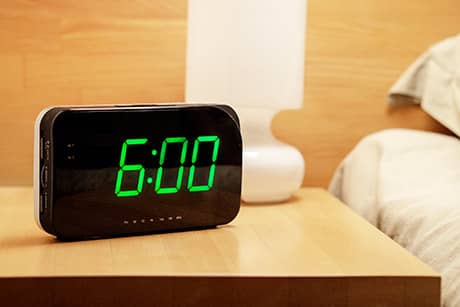 Establish
a routine.
Start and stop work on a regular schedule. Whether you're an early bird and enjoy getting up with the sun or a night owl who finds themselves most productive in the evenings, give yourself set hours. With devices that allow for 24/7 communication, you can easily work for all hours of the day and night. When working from home, make sure that you decide and stick to a schedule.
How Much Will You Make with Your Home-Based Business?
How much money do our business owners make? Business owners who work from home part time can make anywhere from $7,000 – $20,000 per year, which is a nice addition to any other income you may have.
Business owners who choose to make this business their full-time job have the potential to make from $60,000 – $180,000 per year. The profit potential is unlimited, though, because we don't place a commission cap on our business owners. We also offer bonuses, incentives, and a lucrative referral program. Therefore, your earnings are limitless.
Having a work from home job has never been easier or more profitable. For a one-time fee of $85 you receive the Standard Business Owner Package, which comes with everything you need to start your business from the comfort of your home. Once you reach your first $1,500 in sales, that $85 is refunded to you. And if you decide that selling promotional products isn't for you, we'll refund you the cost of the package as long as it's returned within 30 days of your purchase.
When you become an authorized business owner with Kaeser & Blair, you own and operate your independent business, selling and placing orders for promotional products for your clients. You decide when to work, what work you do, and who you work with. There are no binding contracts, no sales minimums or quotas to meet, no inventory to keep, and we will never ask you for your client list.
With unmatched dealer support and a clear path to success, many find that they can grow their business from the comfort of their own home. Learn more about how it works and how to get started!